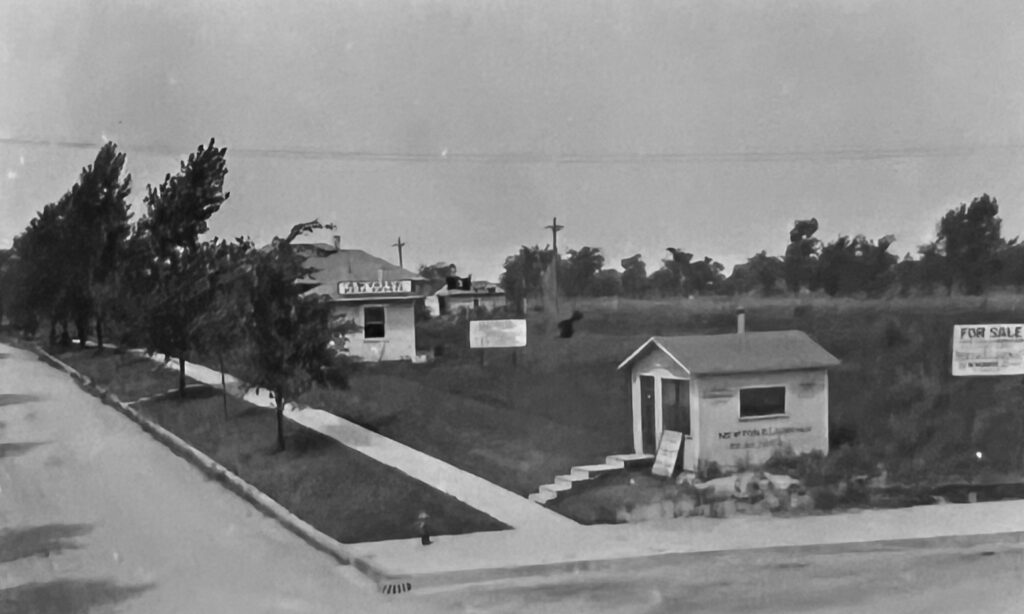 NW corner of Flossmoor Road and Sterling Avenue prior to the construction of the Civic Center in 1929 (train platform view).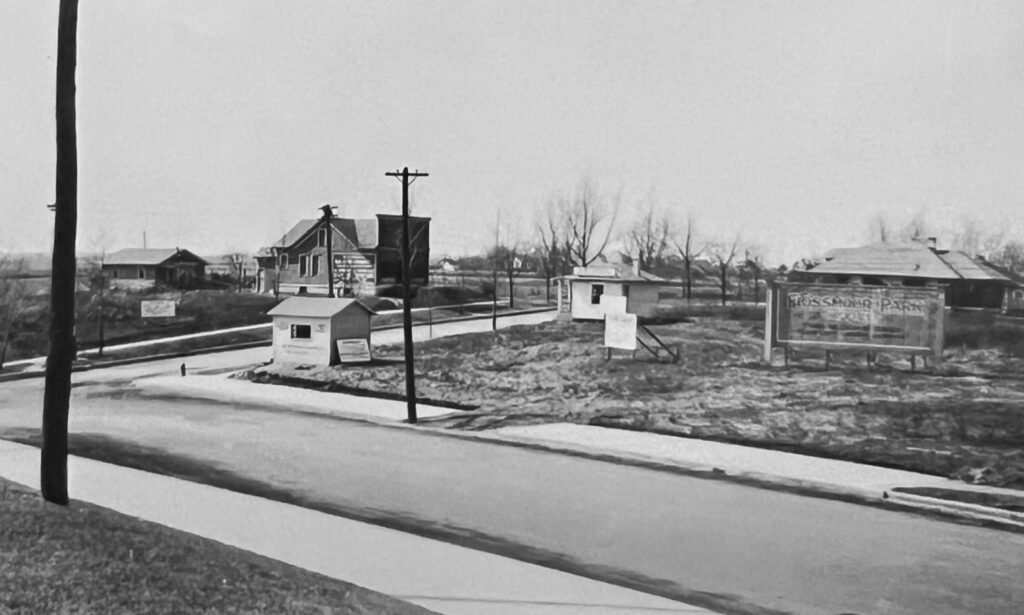 NW corner of Flossmoor Road and Sterling Avenue prior to the construction of the Civic Center in 1929 (brewery patio view).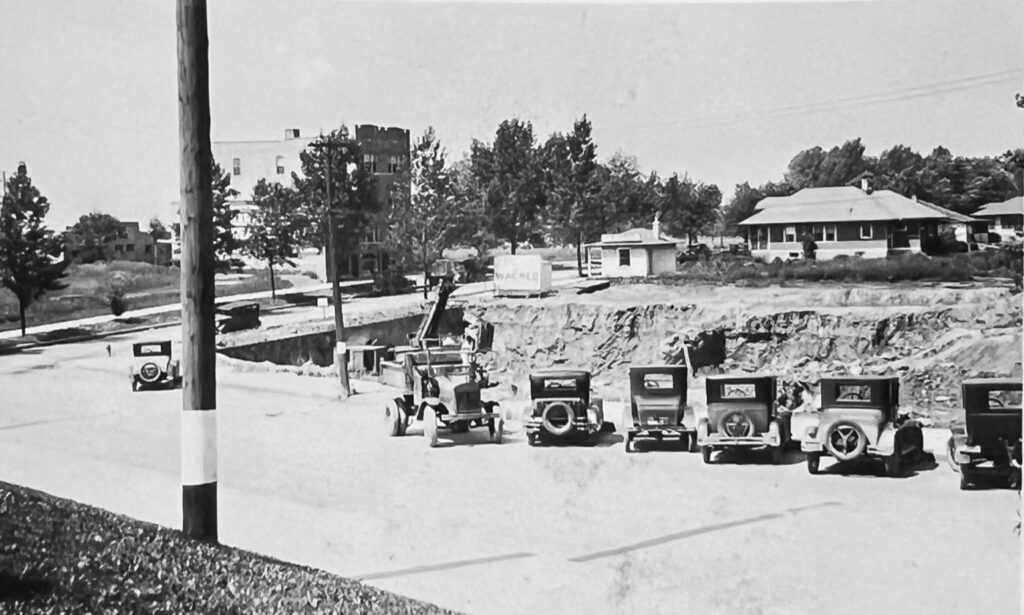 NW corner of Flossmoor Road and Sterling Avenue during construction of the Civic Center, which was completed in 1929 (brewery patio view).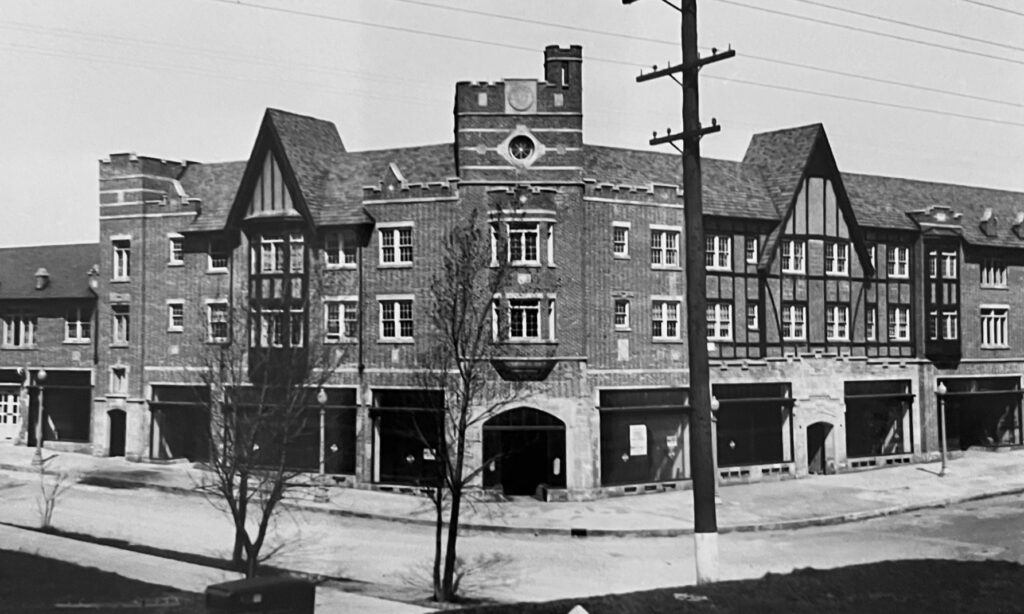 Completed Civic Center building in 1929. Originally the building housed Flossmoor's Fire Department and Village Hall. Apartments fill the top floors and occupancy is high.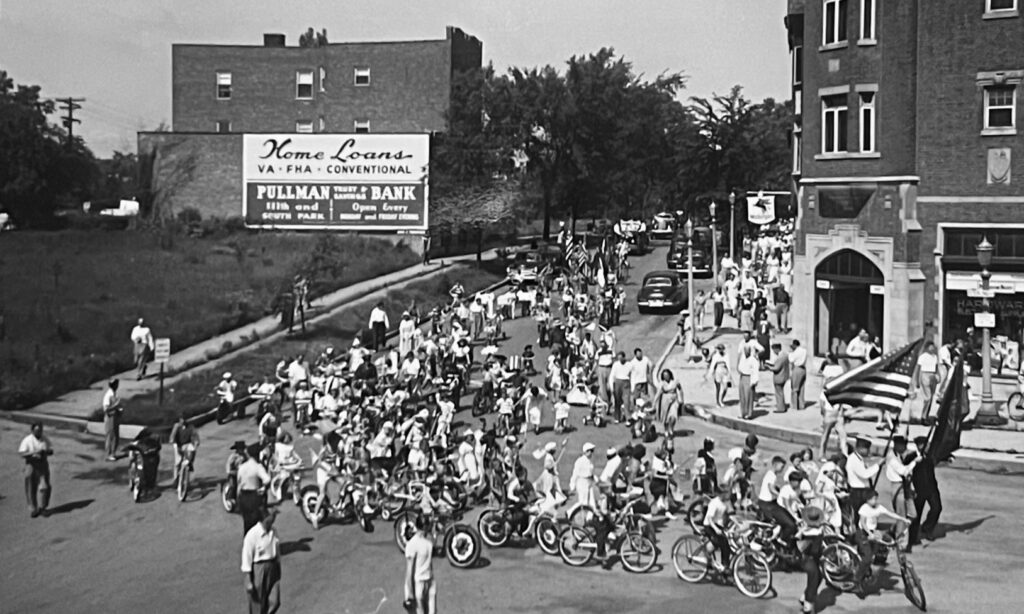 The annual Flossmoor Volunteer Fire Department Corporation 4th of July children's bike parade has been a beloved tradition since 1932.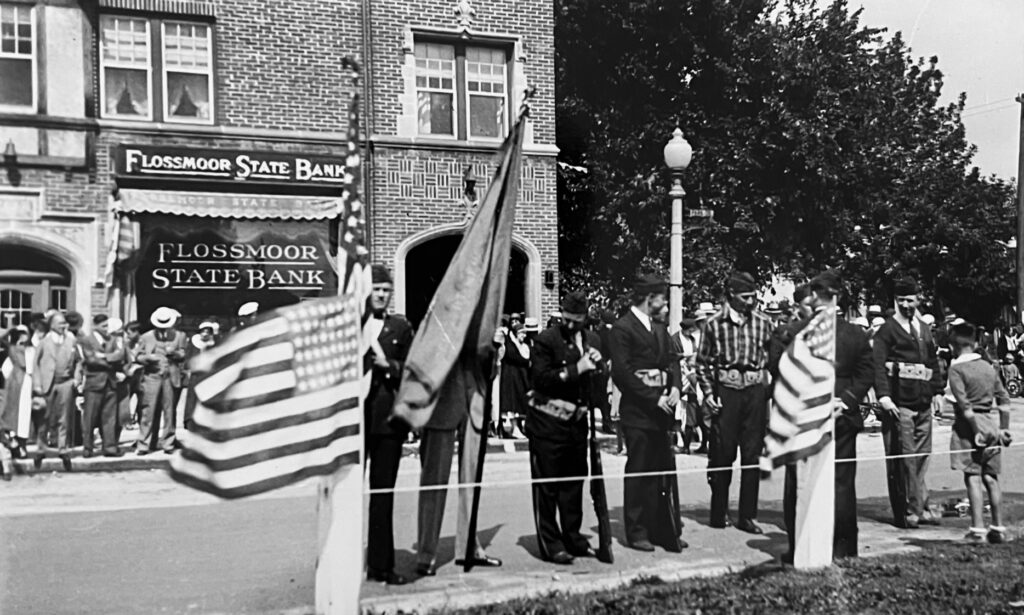 Parades and special events have been a staple of the Village of Flossmoor since the central business district was developed.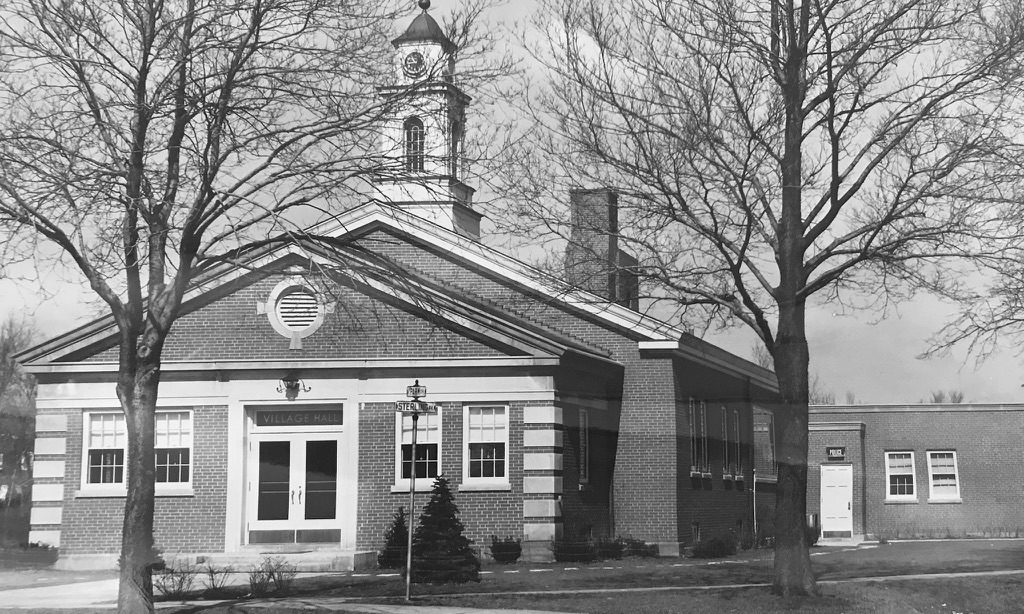 Flossmoor Village Hall moved from the Civic Center building to the location of the current library at the north end of the central business district. In 1979 it was moved to its current location on Flossmoor Road.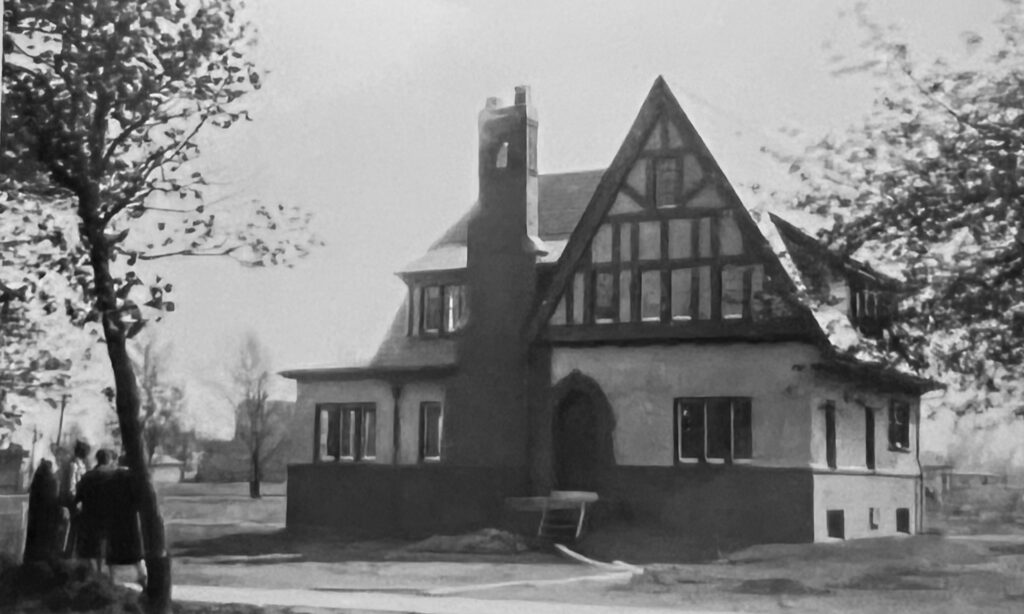 Dubbed the "Honeymoon House", it was built by Al Wagner Sr. for his bride. He also built the house next door (west) for his wife's parents.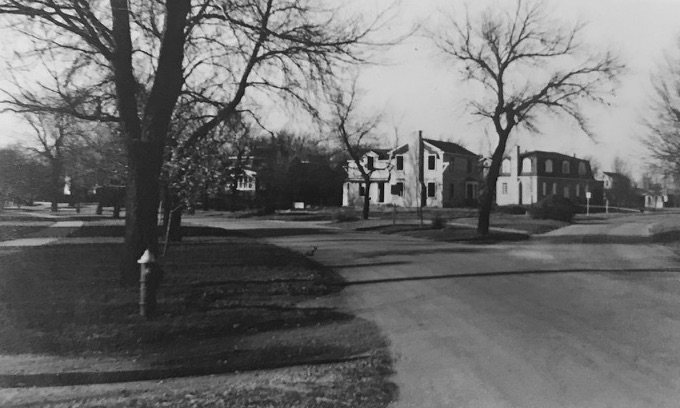 Looking NW at the intersection of Park Drive and Argyle Avenue. In 1901 railroad officials subdivided the land, laid out streets, installed water and sewer systems, planted trees and built the area's first six homes just west of the tracks, which is now referred to as Old Flossmoor.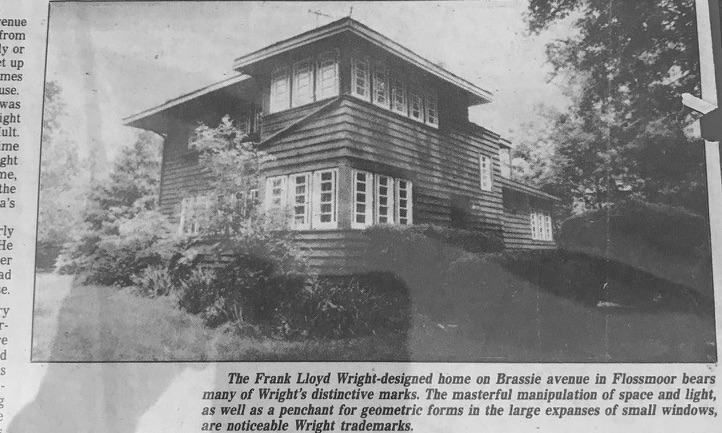 Flossmoor is home to many architecturally significant homes, including this recently restored Frank Lloyd Wright home.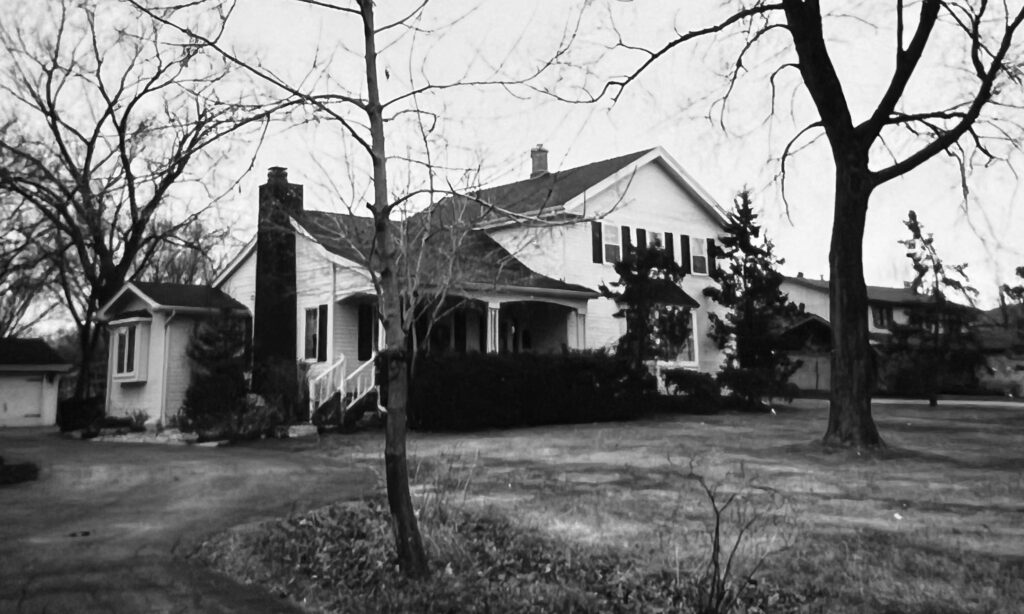 Conrad Hecht emigrated to Chicago in the 1840's and was one of the first non-Indian residents of the area. His 300-acre farm provided beef, grains and vegetables to Chicago markets. The house still stands on Dixie Highway, however most of the land was sold to create the Park and Golfview neighborhoods.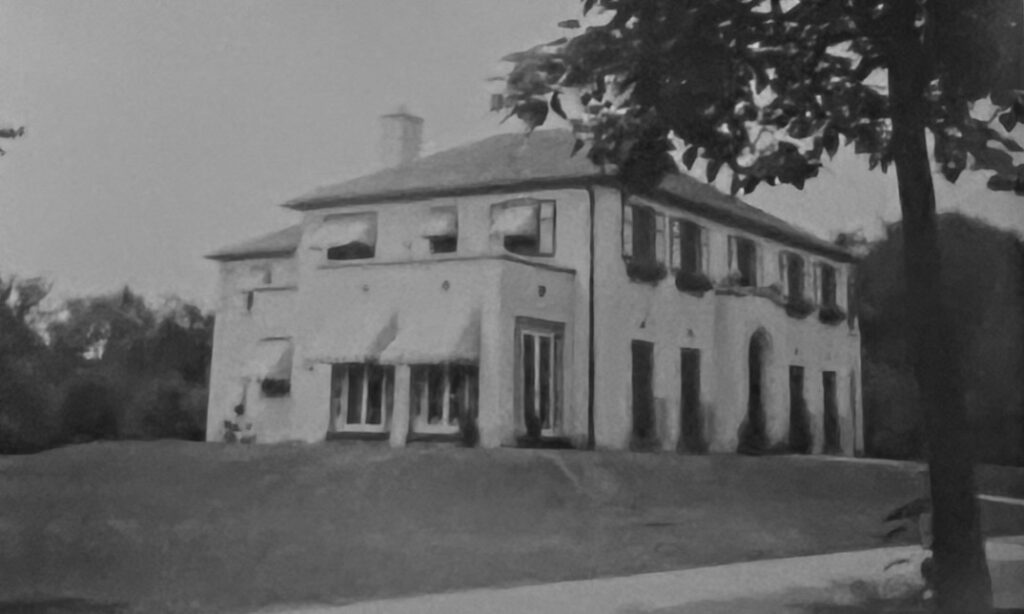 This home is at the SE corner of Brassie and Caddy. It is another fine example of the beauty and diversity of Flossmoor's housing stock.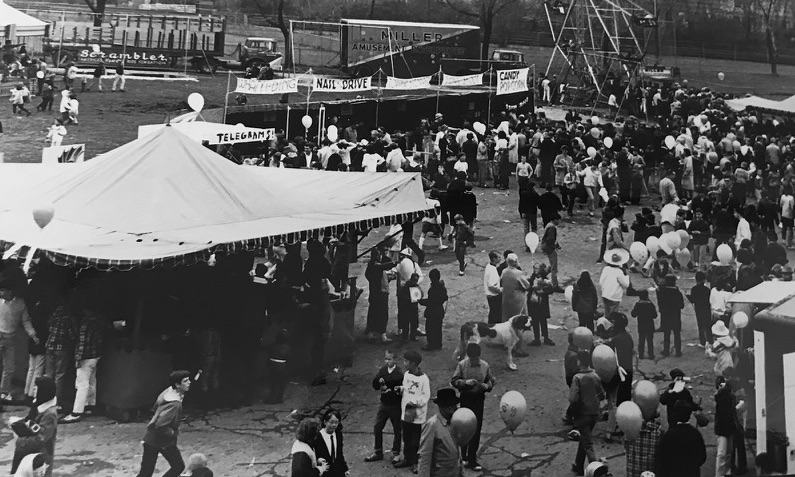 Before Flossmoor Fest, there were carnivals at our local schools. We now come together to celebrate as one Flossmoor annually on the Saturday after Labor Day.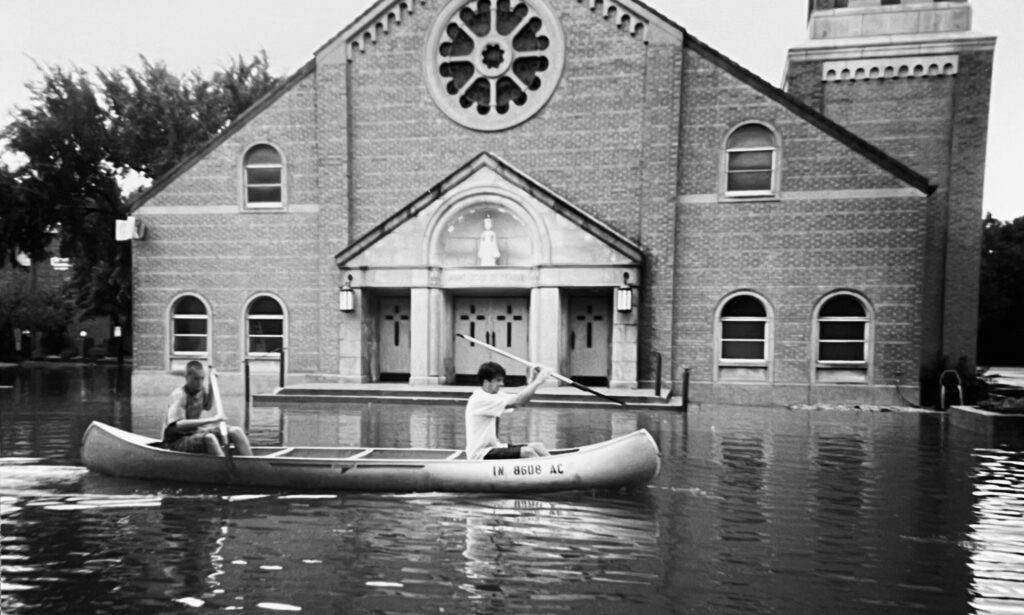 St. Veronica (formerly Infant Jesus of Prague) was built by a group of residents in 1954. This photo was one of the worst floods in our history. The village has worked extensively to improve our infrastructure and is preparing for a major project to alleviate central business district flooding in 2024.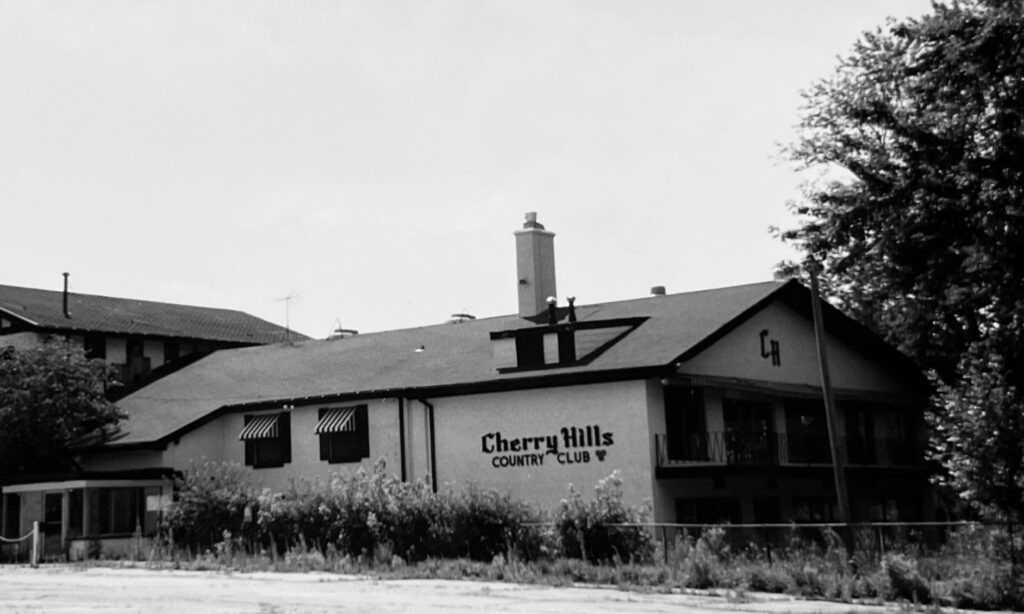 Cherry Hills Golf Club was a 27-hole course (18 regulation holes and 9 executive holds) that opened in 1966. In 2004 the course closed. It was renovated by the Homewood-Flossmoor Park District and reopened in 2005 under the name Coyote Run.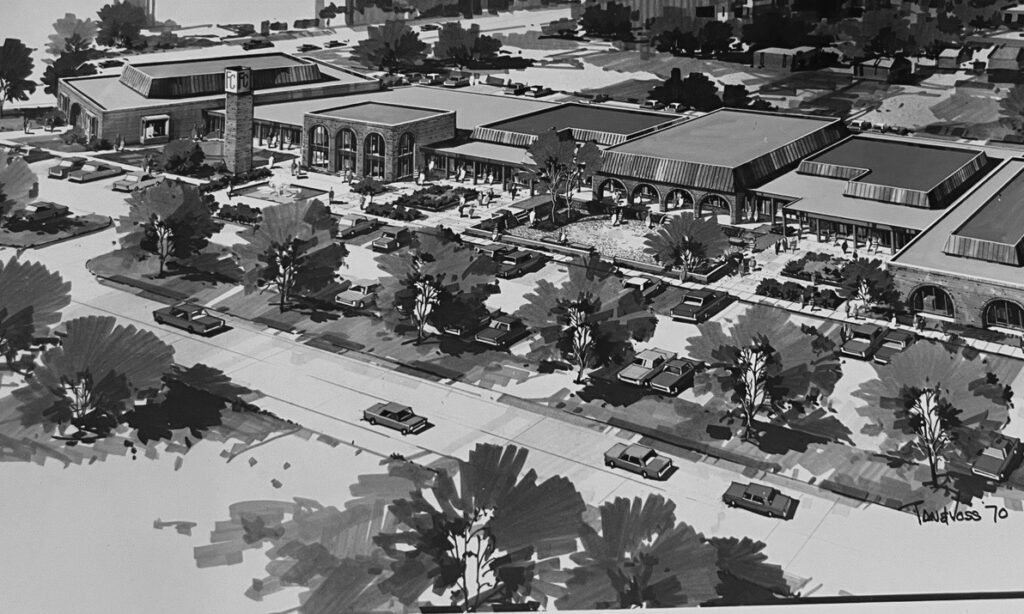 Flossmoor Commons is on Vollmer Road, just west of Kedzie Avenue. It was developed in the early 1970s. The 88,870- square-foot shopping center is made up of three buildings that include a bank, several restaurants, an office building and several small specialty stores.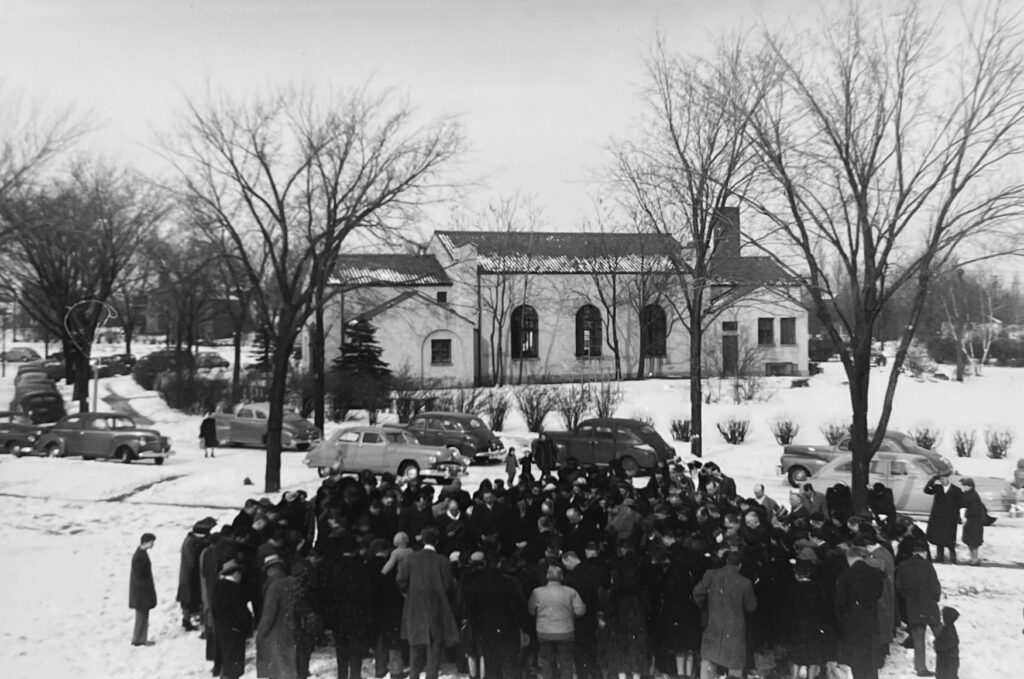 Flossmoor Community Church began in 1923 in rented rooms of school buildings. In 1934 the church moved into The Community House (photographed) on Hutchison Road which had been built as a social center for new home buyers of the Park neighborhood and then used by the school district.